Bee's Arts and Craft Studio Events
Now through July 31, 2021
|

Bee's Arts and Crafts
---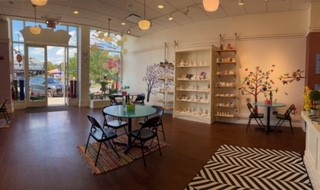 Bee's Arts and Crafts studio would like to invite you to our craft events.

Thursday Night at 6:00 pm, Adult Paint Night $30 per person
Friday Nights at 4:00pm, Teen Paint night $30 per person
Saturday and Sundays at 1:00 pm and 3:00 pm, paint and sip juice for children ages 4-13 $25 per child
Call 347-682-9924 for any questions.
United Skates of America Coming Soon
Now through April 30, 2021
We have a new exciting concept here at Atlas Park! Get your skates out and get ready for an experien...
Shop Atlas Park 15th Anniversary
April 26, 2021 through April 30, 2021
Atlas is celebrating 15 years of being open with random acts of kindness each day from 2 – 4 p...